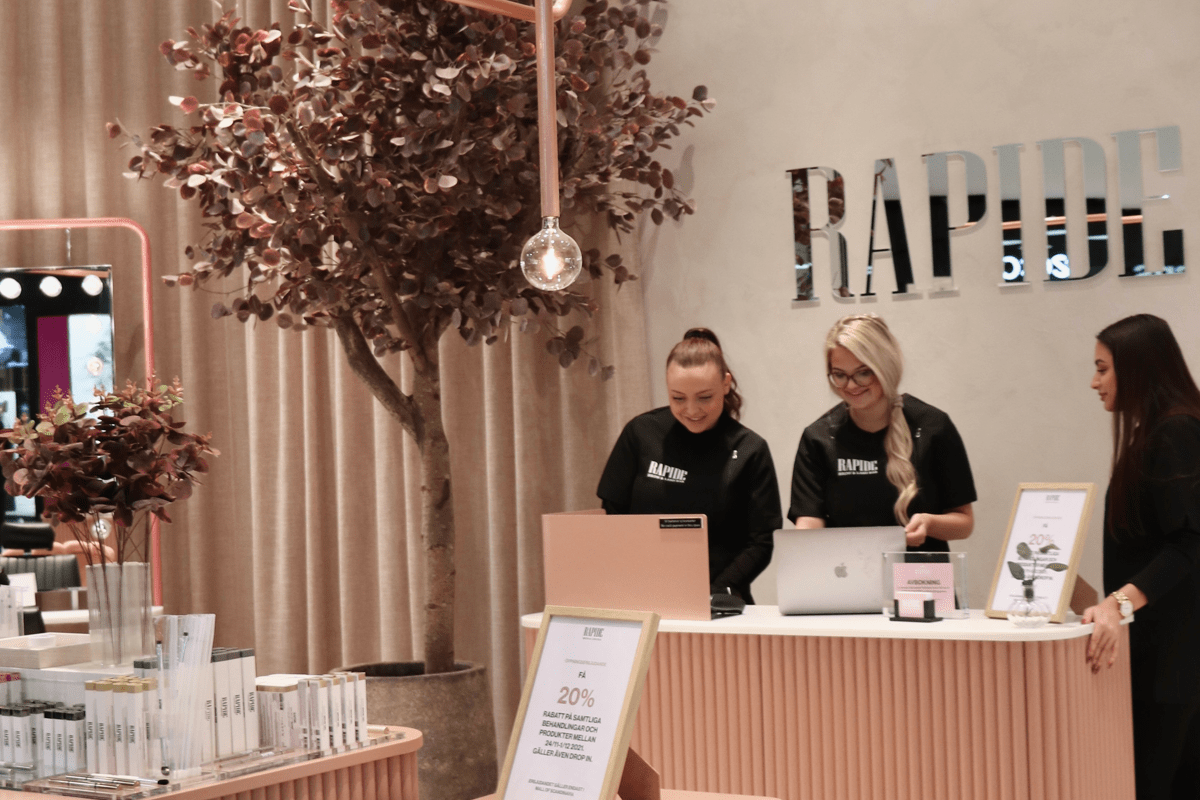 The magic happens in one of our Brow Bars.
Here we create the best beauty experience by enhancing and shaping over 100,000 pairs of eyebrows each year.
At each Brow Bar, we have a Brow Bar Manager who leads a team of meticulous, creative, and professional Brow Artists.
THE BEST BEAUTY EXPERIENCE AND WORK EXPERIENCE WITH US AT RAPIDE.
Our vision is to create the best beauty experiences with our customized treatments performed by our Rapide Academy-trained Brow Artists.